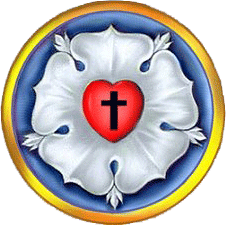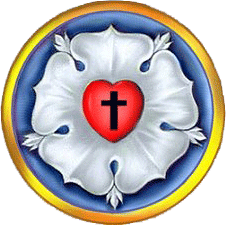 Good Shepherd Lutheran Church
I am the Good Shepherd. The Good Shepherd gives His life for His sheep. - John 10:11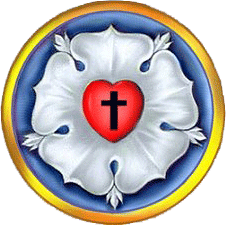 Come join us to experience the healing power
of Jesus in your life!
Sept. 11 - Rally Day
Sept.12 - Assembling Our Lutheran World Relief School Kits in Backpacks starting at 1pm with Food and Refreshments
Sept. 18 - Anniversary Service with Food down in the Fellowship Hall which means no Sunday School or Confirmation Class
Sept. 25 - Sunday School Begins (Acolyte Training & Camera Training)
Sept.25 - Dine and Donate at Seemsville Pub & Grille From 11am-3pm
Sept.25 - Harvest Home
Oct.9 - Blessing of the Animals 1pm-2pm
Oct.27 - Dine and Donate at Seemsville Pub & Grille From 4:30pm-8:30pm
Oct.29 - Halloween Dance Party Starting at 6pm
Oct.30 - Reformation Sunday
Nov.1 - All Saint's Day
Nov.5 - Girl Scout Clothing Drive - Time To Be Determined
Nov.11 - Veteran's Day
​
Upcoming Events to Be Announced
​​
​
​
​​
​
​
WHY DID MARTIN LUTHER WRITE THOSE 95 THESES?
The year (2017) was the 500th anniversary of the Reformation.
Would you like to learn more about Martin Luther, the times in which he lived and why he wrote the 95 Theses? Have you ever read the 95 Theses? Did Martin Luther really want to start a new church?
As we celebrate the 500th anniversary of the Reformation, we will be looking at ways we will grow in knowledge of our Lutheran heritage and how we can still reform our lives and our church.
LUTHERAN WORLD RELIEF - School Kits
Education is one of the strongest tools for breaking the cycle of poverty. Ensuring that girls attend school has even stronger results. School Kits contain essential supplies to help children continue learning in the face of serious obstacles. That learning leads to a better life for them, their families and their communities. During this period of worldwide pandemic, more families need help, so the Women of the ELCA are collecting school supplies.

The supplies that we are collecting are:
-- 70-sheet notebooks of wide or college ruled paper, approx. 8 x 10 1/2 inches (no loose-leaf paper)
-- 30 centimeter rulers, or a ruler with centimeters on one side and inches on the other
-- pencil sharpeners (small ones)
-- blunt scissors (such as safety scissors with steel blades)
-- unsharpened #2 pencils with erasers
-- black or blue ballpoint pens (no gel ink)
-- boxes of 16 or 24 crayons
-- erasers, approx. 2 1/2 inches long

Items will be collected until September 14, so keep your eyes open for back-to-school sales.
If you prefer not to go shopping during this time of social distancing, monetary donations will be accepted to use to purchase supplies. Checks may be made payable to "Good Shepherd Women of the ELCA."
Donations may be brought to church and placed in the box at the front door under the portico on Mondays and Fridays from 9:30 AM to 1:30 PM (the same days and times that Social Ministry collects donations for the food bank).
.
WELCA thanks Sandy Newhard, who has generously sewn the cloth backpack bags that are used to hold each child's supplies. And WELCA is pleased to announce that this service project has been approved as a Thrivent Action Team project.

If you have any questions, contact Barb Wiemann (610-262-6977or blwiemann@gmail.com), or Laurie Andrew (610-481-0336 or andrew5@ptd.net).